Donna Grass, REALTORS
REALTOR®, BROKER, SFR
Phone: 304-343-9000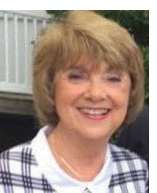 Our GRASS is Greener!
West Virginia Real Estate
Welcome to
Donna Grass REALTORS is a family owned and operated Real Estate company located in Charleston, West Virginia.
Donna Grass REALTORS is an independent company (non-franchise) that offers all the services and credentials provided by the Kanawha Valley Board of Realtors, Multiple Listing Service and the Home Warranty Of America Company. We are a member of the West Virginia Board of Realtors as well as the National Association of Realtors. Although we are small, we still offer our clients the best in representation, marketing and sales. We use all aspects of Internet Marketing including our website as well as multiple associated websites such as REALTOR.com etc., MLS search functions on any site and Facebook. We also utilize Print Marketing such as The Real Estate Guide, signs, flyers and newspapers ads. We combine the two methods by printing QR codes and TXT ID Numbers. A QR Code is a scanable bar code specific to each of our listings. Scan the code with any smart phone free scanner and have immediate access to online information about that listing. Or you can text the TXT ID to the number given and receive internet links and information. No more fumbling around the vast internet looking for a specific house!
Donna Grass REALTORS is moving forward with the Real Estate industry and using years of experience and knowledge to guide our way!
Donna Grass REALTORS has been in business for over 18 years. Our Broker, Robert L. Grass Jr, has been a licensed Broker for over 40 years and Donna Grass, our managing agent, has been a licensed agent for over 26 years. That is a lot of experience!
With extensive experience and knowledge coupled with new technology and new sales and advertising methods, Donna Grass REALTORS has everything you need to have success in your real estate transactions!
The Donna Grass REALTORS team includes:
Cindy Walton (also licensed appraiser)
Donna Grass
Rob Grass
Click on Meet Our Agents page for contact info for each agent.
Interested in a CAREER in real estate? Give us a call!